A stunning selection of dresses and beautiful staff!
Kel and her girls are absolute pros - highly recommend paying them a visit
Chloe

Kel is amazing. She has made my whole experience of wedding planning that little bit less stressful.
Nothing is too hard and she is always so personal in her approach. A very professional and hard working team at Kel-Leigh Couture.
Could not be happier. Thank you so much for such a nice experience
Jordan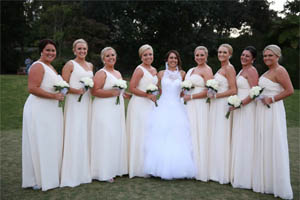 I couldn't agree more with all the positive comments that have been left for Kel and her team at Kel-Leigh Couture.
What an absolute dream come true she has created for me.
Honest, Understanding, Fantastic customer service.
Unbelievably beautiful gown just such high standards. It's great I couldn't say nicer things about the store. Thank you so much.
Sammy Kate

Thank you Kel-Leigh for my amazing wedding dress and for the gorgeous necklace. Loved the whole experience of buying a wedding dress from you.
Your staff are fantastic, always so bubbly and bright and welcoming, Highly recommended.
Well worth the drive down from Newcastle.
Kylie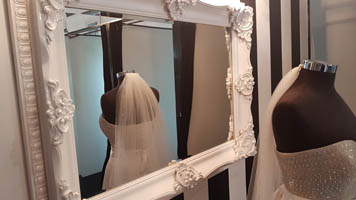 So grateful for the girls at Kel-Leigh Couture they were nothing short of amazing. I went in and described exactly what I wanted and that's what they achieved all together!!
They go above and beyond for you and are such lovely ladies.
Hayley

I walked away with the most stunning gown this morning.
A huge thank you to Kel and her wonderful staff for helping me decide and making the whole experience so pleasant and easy.
Amy